Zetland Park Methodist Church
Refurbishment 2006
Have a look at some images showing before, during and after stages of the work.
First the large Hall. This was completely gutted. The original soft board walls were stripped out and the stage was demolished
Followed by new everything: Walls, Ceiling, lights, sockets, floor, meeting room, Store room. See for yourself.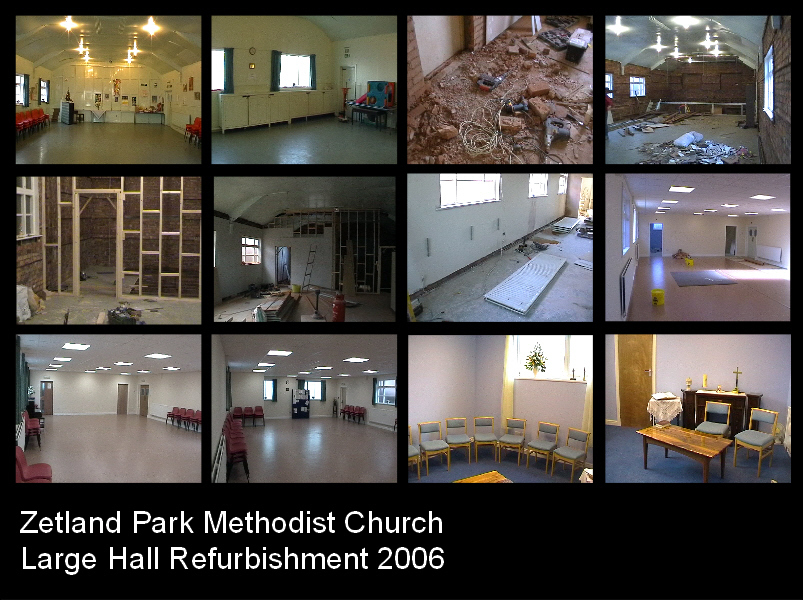 Then the worship Centre. The organ had already been replaced as part of the "big plan". Now it was time to look at the rest of the area.
The platform had always been very small. So it was enlarged by 2m width and 1m depth.
The lights had always been a problem; both for maintenance and effectiveness. So new lighting was instlled in a pelmet. Some to reflect off the ceiling with downlighters incorporated to enhance the effect.
Externally we had to repair and replace lead flashing and repoint some of the brickwork. Capstones atop the gables had to be reset.
Internally areas of poor plaster were stripped off and made good.
Then, of course, lots of painting had to be done.
Two new carpets and 140 upholstered chairs complete the work.