Zetland Park Methodist Church Organ
The Nelsons & Co organ had been deteriorating for a number of years despite regular attention from the organ tuner. In 2004 the decision was taken to remove the old instrument and replace this with a modern digital organ.
We have gathered together some
notes
about the old organ. Details of the
stops
from the Nelsons & Co instrument were noted before its removal.
We captured some images before the organ was removed. Selecting the links below will open a slightly larger version of the image.
Also there is a small sample of the organ being played by Barry Cope, one of our organists, shortly before it was dismantled in October 2004. There is some background chatter!
The new Viscount IX organ has a greater range of
stops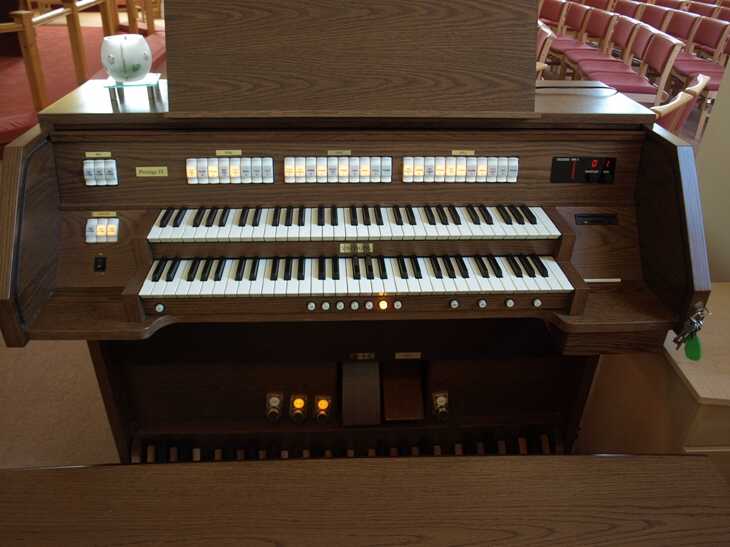 The console is located in an alcove on one side of the Church and a speaker system is located opposite. There are two multi-driver speaker cabinets for the main stops and a separate sub-woofer for the base notes.